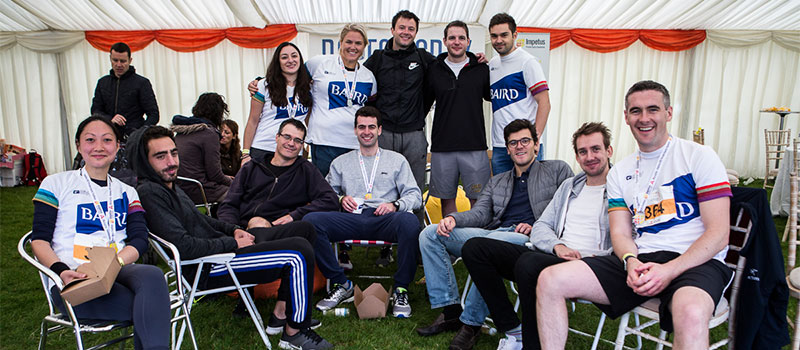 Baird Team Swims, Cycles and Runs in Charity Triathlon
For the second year in a row, Baird participated in the Impetus-PEF Private Equity Triathlon. Held at Dorney Lake in Windsor on 16 September, more than 500 participants swam, cycled and ran to raise vital funds for charities supporting young people in need.
"Team Baird" included approximately 20 associates and their family members, racing as individuals or as a part of relay teams. Baird joined several U.K. private equity firms, industry groups and athletic organisations in sponsoring the event.
The annual triathlon is a key fundraiser for Impetus-Private Equity Foundation (PEF), an organisation devoted to transforming the lives of young people from disadvantaged backgrounds.
Baird is a proud corporate supporter of Impetus-PEF. In addition to providing financial support to the charity, Baird's London associates and executives continue to contribute to Impetus and support the foundation's several deserving charities.