Baird's M&A Pitch Competition + Networking Event - November 1st, 2018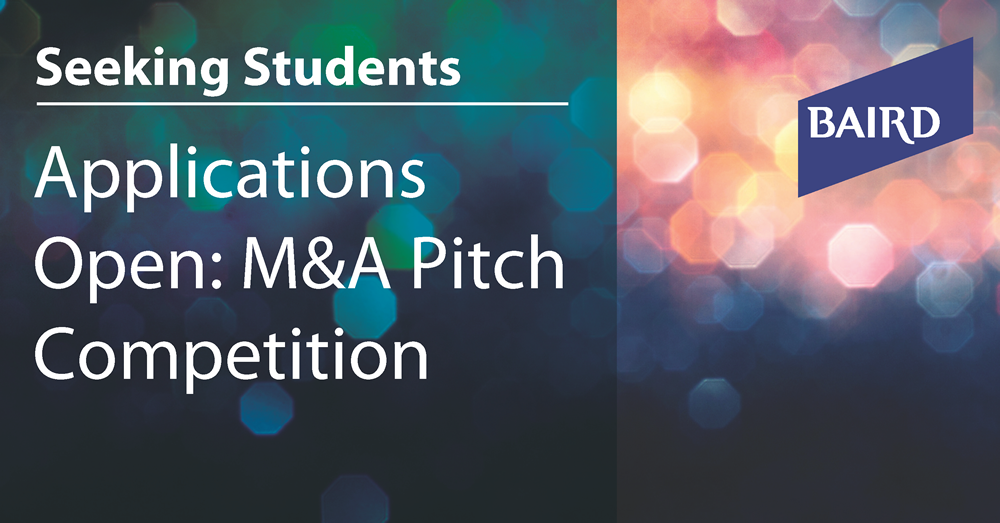 Want to learn about Baird and gain real-life insights into M&A?
Baird is hosting a Pitch Competition in Frankfurt, offering you the opportunity to spend a day working alongside experienced M&A bankers. You will put your financial analysis skills to work and develop an M&A pitch together with other students. The winning team will be unveiled ahead of a networking dinner reception with Baird bankers and students from other top universities across Europe.