The 2021 Virtual Baird M&A Pitch Competition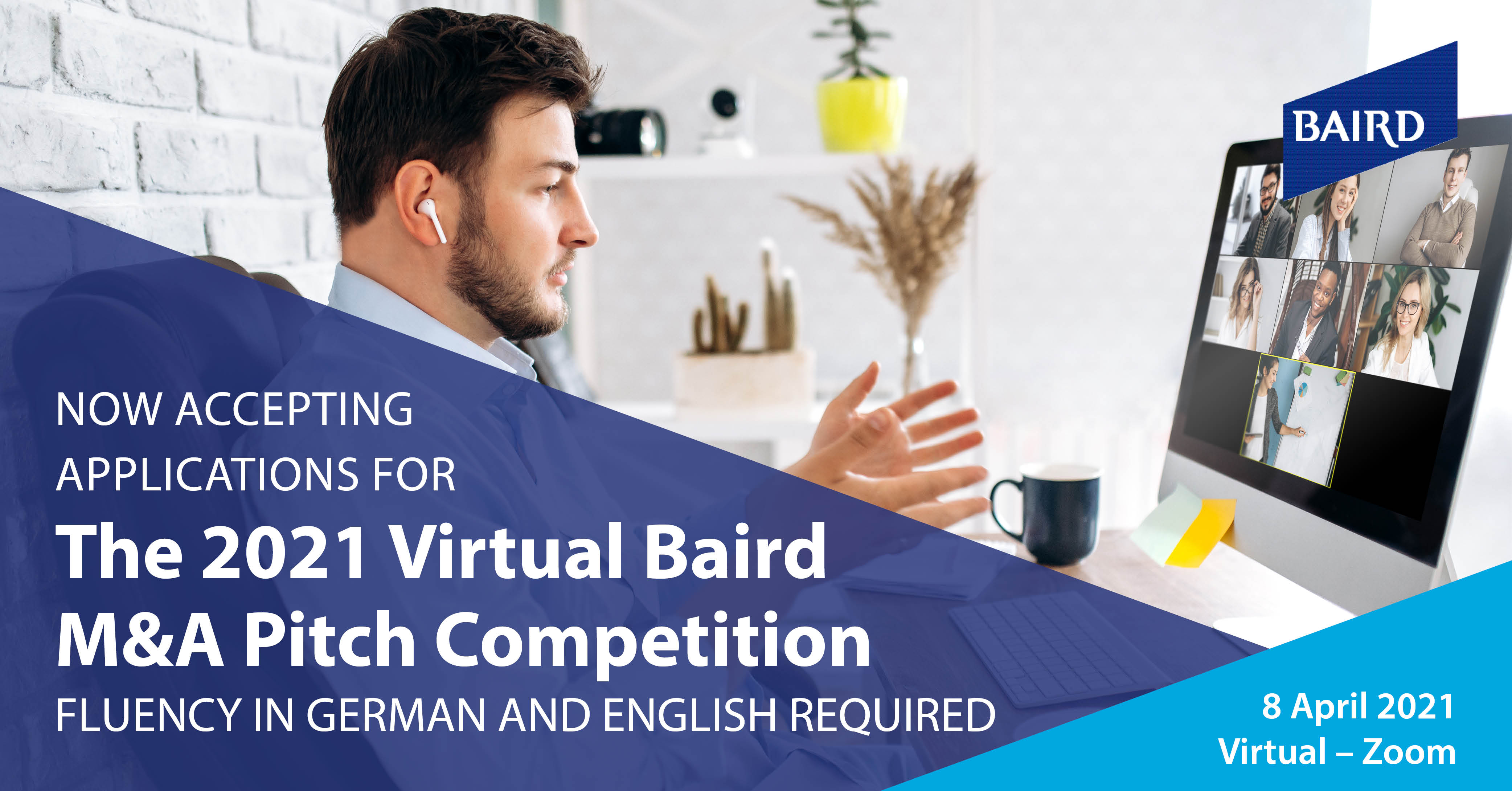 Now Accepting Applications: The 2021 Virtual Baird M&A Pitch Competition
8 April 2021 | Virtual – Zoom | 10:00 – 20:00 CET
Interested Student Participants Should Apply by 12 March 2021
Baird, an independent and employee-owned financial services firm, is seeking student applications for its 2021 Virtual M&A Pitch Competition. The competition is scheduled for 8 April 2021 and will take place over Zoom.
Spend a day working virtually alongside experienced M&A bankers and using your financial analysis skills to develop an M&A pitch together with other students. The winning team will be unveiled ahead of the virtual networking event with Baird bankers and students from other top European universities.
Fluency in German and English is required for participants.
Interested student applicants should go to the online application and upload their CV and most recent academic transcripts.
For any enquiries, please contact competition@rwbaird.com.