Baird Sponsors Windrush Triathlon Club's Junior Squad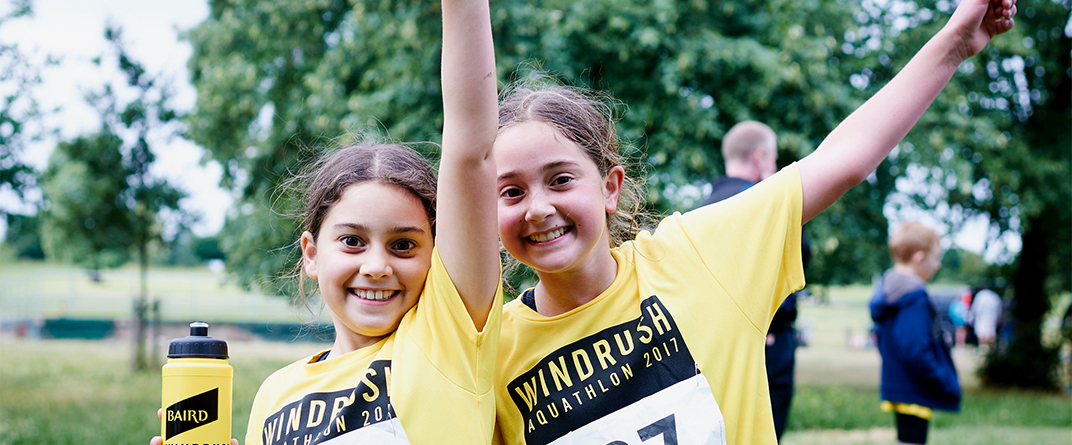 Photo courtesy of Lisa Bretherick Photography www.lisaimages.com

Windrush Triathlon Club strives to introduce everyone to the sport of triathlon, regardless of previous experience. Triathlon is a multistage sport that includes swimming, cycling and running segments. Windrush Juniors, the club's youth programme, offers a wide range of training sessions for aspiring triathletes from 8 to 15 years old.
Baird was proud to sponsor Windrush's junior squad for 2017. The firm's support enabled Windrush to provide each of the young athletes with a subsidised "kit," including technical shirts and wetsuits, race gear, entry fees to several races and an end-of-season celebration banquet. The firm also sponsored the club's junior aquathlon event, as well as a smoothie stand at the race.
"Feedback from parents was total gratitude for how the sponsorship has allowed them to equip their kids with the right kit and also the ability to enter races. Before Baird, we were lucky to have five or six kids come along to a race, but thanks to your support we had 16 kids at Crystal Palace, 18 of our juniors race at the aquathlon and 22 kids at Hever Castle," said Lois Ireson, Windrush's marketing and sponsorship coordinator.
To learn more about Windrush Juniors, visit windrushtri.co.uk/juniors.