Giving It a "Tri" for Charity
Baird Swims, Cycles and Runs to Support Kids in Need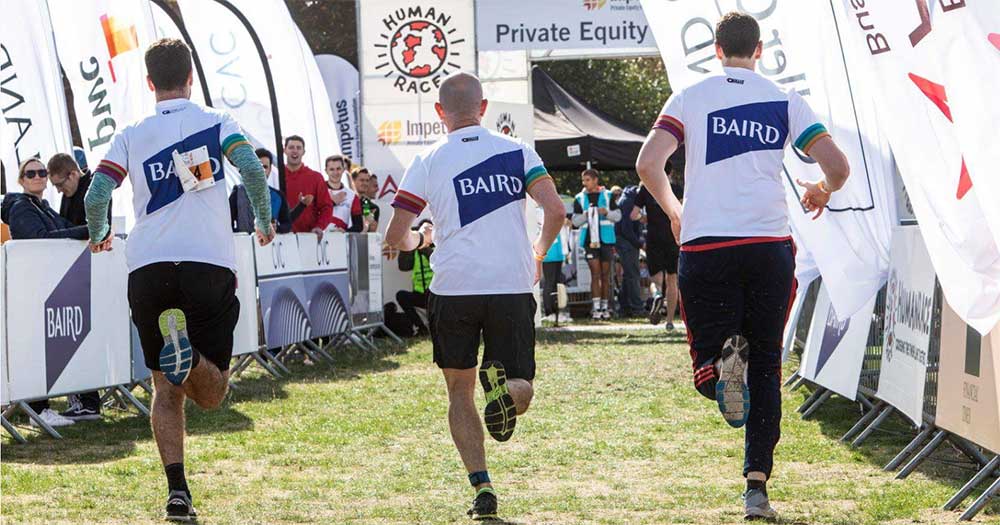 It's possible to make a difference in the lives of kids in need - one revolution of a wheel, one step and one stroke at a time. For the third consecutive year, Team Baird did just that by participating in the 2018 Impetus-PEF Private Equity Triathlon. The event raises vital funds to support charities devoted to helping kids from disadvantaged backgrounds succeed at school, work and life.
A team of Baird associates and family members joined more than 500 other athletes and competed in individual and team races on 15 September. Baird also joined several other U.K. private equity firms, industry groups and athletic organisations to sponsor the event.
Impetus-Private Equity Foundation (PEF) is focused on transforming the lives of young people from disadvantaged backgrounds. Baird is proud to be a corporate supporter of Impetus-PEF. In addition to the firm's financial support, Baird's London associates and executives support Impetus-PEF's numerous deserving charities through personal donations and volunteering their time.