Game, Set, Match for Kids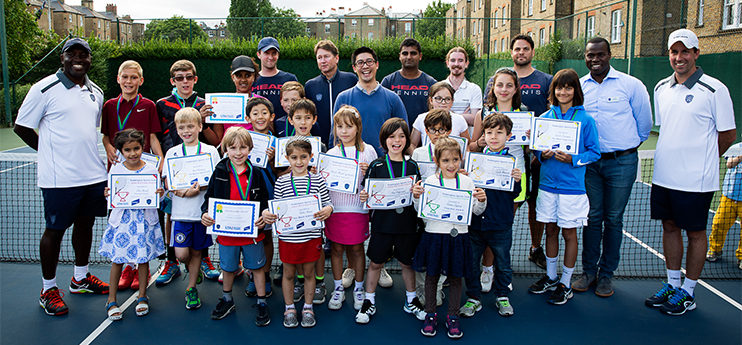 Baird Supports Tennis Programme for Young Athletes
Paddington Sports Club's junior tennis programme serves more than 400 kids in neighboring communities in London, ages 4 and up. The London organisation strives to provide a friendly and nurturing environment for all kids to develop skills and a love of the sport.
Baird was proud to sponsor the programme's end-of-season celebration. After weeks of training, practice and play, students and their families were invited to a party including a barbecue dinner, coaches' exhibition and awards ceremony. In addition to recognising the most improved, most dedicated and best-attitude students in each age category, Baird presented two scholarships – annual memberships at the club -- to support the continued development of the top male and female player graduating from the junior programme.
"It's exciting and inspiring to watch these kids learn about and dedicate themselves to the sport and grow as athletes," said Martin Luen, Director in Baird's Global Investment Banking group. "We are thrilled to support a growing local programme like Paddington."