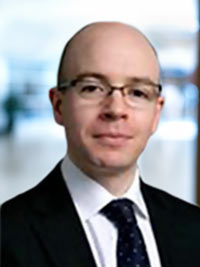 Peter Augar
Director
Peter Augar is a Director in Baird's European Business Services Investment Banking team. Over the past seven years, Peter has worked on a variety of M&A and equity financing transactions for a broad range of publically-traded, financial sponsor owned and private companies in a variety of industries in Europe and the U.S. Prior to joining Baird in 2007, Peter worked for several years in Bear, Stearns & Co.'s investment banking practice. He holds a Masters degree in Chemistry from Oxford University.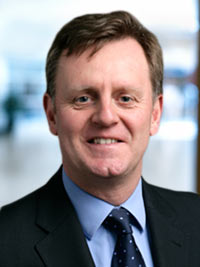 Paul A. C. Bail
Managing Director
Paul joined Baird's European M&A team in February 2012 where he provides debt advisory expertise gained from over 12 years of lending and advising on leveraged finance transactions. Prior to Baird, Paul was with Investec Bank plc where he ran debt advisory for private equity-based transactions from January 2009.
Previously Paul worked for Barclays Bank plc as a Senior Director in 2005, rising to Head of the Financial Sponsors Leveraged Finance team in 2007. Paul started his career at Hill Samuel as a corporate banker before moving to a head office strategic development role at parent TSB Group and then spent 8 years at Bank of America principally within their European leveraged finance team. Paul has an Economics degree from Cambridge University.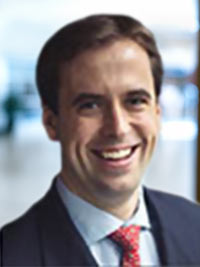 Alex Ballantine
Managing Director
Alex Ballantine is a Managing Director in Baird's Global Industrial Group and has coverage responsibility for Baird's activities in the packaging and specialty materials sectors in Europe, as well as broader coverage of the industrial technology sector. Alex is a dual United States and British national that has spent his entire professional career in investment banking in London. In his career, Alex has worked on a diverse range of transactions spanning public and private mergers and acquisitions, equity capital markets and other strategic advisory assignments for both private equity and corporate clients. Prior to joining Baird, Alex worked for both Hawkpoint Limited and ING Bank in London and has a Bachelor of Science from Cornell University in the United States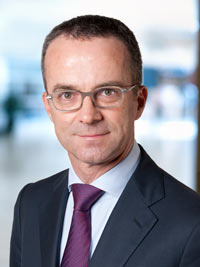 Thomas Fetzer
Managing Director
Thomas Fetzer is Baird's Head of DACH Investment Banking in Frankfurt where he is responsible for overseeing the firm's global investment banking activities in Germany, Austria and Switzerland. Prior to joining Baird, Thomas was European Head of Industrials Investment Banking at Jefferies International in Frankfurt where he was responsible for the firm's regional investment banking activities across a broad range of Industrial sectors. He also spent four years as a Managing Director in the Global Industrials Group at UBS Investment Bank in London and six years as Principal at Greenhill & Co. where he was a founding member of the firm's Frankfurt office. Thomas earned a BA in European Business Administration from the European School of Business, Reutlingen (D) and London and an MBA from Harvard Business School in Boston.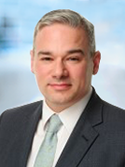 Robert Foster
Managing Director
Robert Foster is a Managing Director on Baird's Global Consumer Investment Banking team. Based in London, Robert leads Baird's European Consumer Banking coverage. He joined Baird in 2021 from Jefferies where he was European Head of Consumer & Retail Investment Banking and led dozens of successful transactions in ecommerce, health & wellness, pet care, home, foodservice, consumer services, retail and luxury goods. He was also a member of Jefferies' Global M&A Review Committee and Global Equity Review and Commitment Committee. Prior to Jefferies, he served as a senior investment banker and EMEA Head of Retail at Morgan Stanley after starting his investment banking career at UBS. Robert received a bachelor's degree with honors from Queen's University in Kingston, Canada and a master's degree from Trinity College in Dublin, Ireland.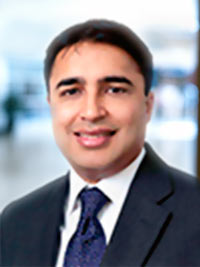 Vinay Ghai
Managing Director
Vinay is a Managing Director in Baird's Financial Sponsor Group, with responsibility for European sponsor coverage and managing the firm's relationships with a number of leading private equity firms.
Vinay joined Baird in 2011 as a Managing Director in the Global Industrials team, where he worked for five years, and has over twenty years' experience in executing and advising on private equity and public company transactions across the Consumer, Services, Healthcare and Industrials sectors throughout Europe. Prior to joining Baird, Vinay spent fourteen years at Hawkpoint, Goldman Sachs and Deutsche Bank in their M&A teams.
Vinay has a first class degree from Imperial College in London and is a qualified Chartered Accountant.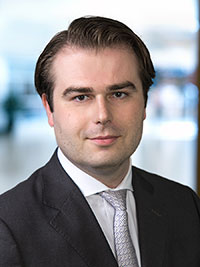 Mark Heiberger
Director
Mark Heiberger joined Baird in 2012. Prior to joining Baird, he worked for Citigroup in the European Leveraged Finance team in London and for Greenhill in their Frankfurt based M&A team. During his work, he focused on sell-side transactions and leveraged buyouts as well as high yield bonds, primarily in the industrials and TMT sectors. Mark holds a Diplom-Kaufmann degree in finance, accounting and organisation theory from the Catholic University of Eichstaett-Ingolstadt.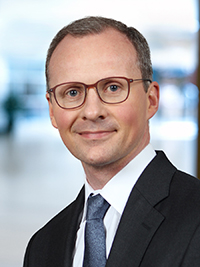 Marco Krass
Director
Marco Krass joined Baird in 2020. Prior to joining Baird, he spent 13 years in Investment Banking working at Macquarie Capital and Lazard. He has significant M&A experience, having successfully advised on more than 30 completed sell- and buy-side transactions working for financial sponsor as well as corporate clients. He focuses on the Technology & Services sector in the DACH region. Marco has a Diploma in Business Administration from the University of Bayreuth (Germany).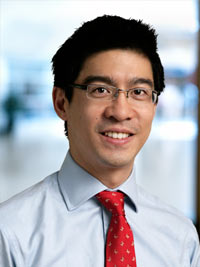 Martin Luen
Managing Director
Martin joined Baird in May 2013, having previously been an M&A Director at Hawkpoint in London. He has significant experience in executing buyside and sellside M&A transactions for private equity firms, entrepreneurs and public companies, as well as equity and debt deals. He has worked across a variety of sectors, particularly business services and industrials. Prior to joining Hawkpoint, Martin worked at Deloitte and Andersen, where he qualified as a Chartered Accountant. Martin gained a first class degree in Mathematics and Economics from Durham University.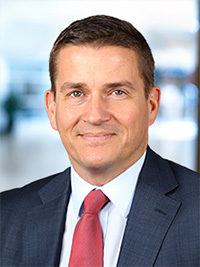 Oliver Meyer
Managing Director
Oliver is a Managing Director in Baird's European Investment Banking and Global Financial Sponsor group with more than 20 years of investment banking experience. Based in Frankfurt, Oliver works with senior bankers across Baird's global platform to serve corporate, private equity and family office clients in the DACH region. Oliver joined Baird in 2018 from Société Générale, where he was Head of Financial Sponsors Coverage for Germany & Austria and developed deep relationships with private equity funds, family offices and other financial sponsors in the region. Prior to Société Générale, he spent ten years at Rothschild and four years at Close Brothers Group in M&A banking roles. Oliver has an MBA (Finance) from The American University in Washington, DC.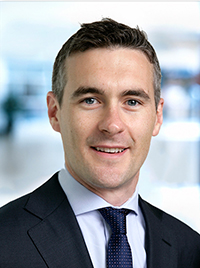 Alex Murrill
Director
Alex is a Director in Baird's Global Industrial Investment Banking Group, based in London. He has ten years of experience of public and private mergers and acquisitions and equity offerings, primarily within the industrial technology, process and flow control and energy equipment sectors. Prior to joining Baird in 2016, Alex spent five years with Harris Williams & Co. as part of the Industrials Group, focused on middle-market sell-side transactions for private equity clients. He qualified as a Chartered Accountant with KPMG, and previously spent four years as part of ING's European Corporate Finance team. Alex has a first class BA Hons degree in Economics with French from the University of Nottingham.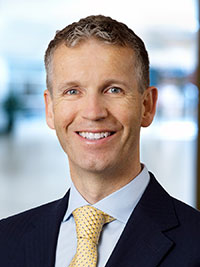 Andrew Nicholson
Managing Director
Andrew Nicholson is a Managing Director in Baird's Global Healthcare Investment Banking team. Based in London, he leads Baird's European Healthcare Investment Banking coverage.
Andrew joined Baird in 2020 from KPMG where he spent 14 years working in leadership M&A roles, including UK Head of Healthcare M&A and UK Head of M&A. He founded KPMG's Healthcare M&A team in 2006 and continues to advise leading healthcare companies. Before KPMG, Andrew held a corporate finance role at Rothschild. He also served as Corporate Development Director at Robinia, a Bridgepoint-backed company that cares for adults with learning disabilities and has set up and sold his own elderly care business. Andrew was recognized by HealthInvestor as "The Most Influential M&A Advisor" in 2012. He is a qualified Chartered Accountant and a graduate of the University of Bristol.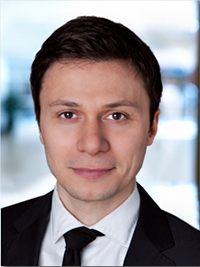 Boris Partin
Director
Boris Partin joined Baird in July 2011, and is a member of Baird's Europe Consumer Investment Banking group in London. Boris has significant experience in executing buyside and sellside M&A transactions across Europe, having worked with clients in the UK, Italy, Spain, the Nordics, and the Netherlands. During his time at Baird, Boris has worked across a variety of sectors, with a particular focus on Consumer, where he advised clients across several Consumer sector verticals. Boris holds an MBA degree from University of Cambridge (with honours) and a Bachelor degree from Southern Methodist University (with honours). Prior to Baird, Boris spent time in the US in the M&A advisory and PE roles.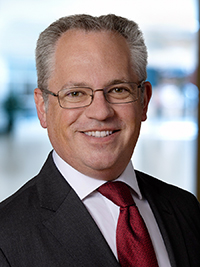 Managing Director
Simon is a Managing Director on Baird's Global Technology and Services team, focusing on the TMT space. Pearson has extensive experience leading software M&A, fundraising and other corporate finance advisory transactions. He has advised on many leading technology transactions in Europe that involved software applications across a range of verticals, including oil & gas, gaming, healthcare, image processing insurance, HR, procurement, payments, hosting, cloud cyber and digital infrastructure. Prior to his role at EY, he was a director at PricewaterhouseCoopers, where he helped establish the firm's business in Central Europe. He holds a degree in Economics from the University of Exeter.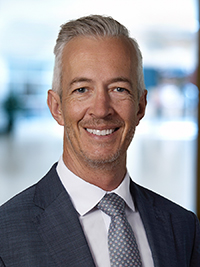 Managing Director
Justin is a Managing Director on Baird's Global Technology and Services team, focusing on the TMT space. Prichard has led transactions across many areas of the TMT space, including news/research/analysis & data in agriculture, automotive, CGR (compliance, governance & risk), financial markets, insurance, pharmaceuticals & life sciences and property. He also has extensive experience in telecoms infrastructure, payments software, and technology and services in the broadcast and media industry. Prior to his role at EY, he was the director of corporate development at a venture-backed technology start-up company and also held various investment banking roles at EY and Macquarie Bank. He earned an MBA from Cass Business School, as well as a bachelor of commerce degree from the University of Otago.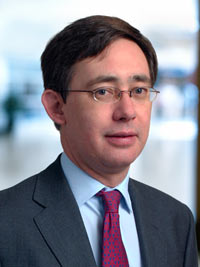 Nicholas R. Sealy
Co-Head of European Investment Banking, Managing Director
Nicholas qualified as a Chartered Accountant with Peat Marwick in South Africa. He spent 10 years at Barings in domestic and international corporate finance (North America and South Africa) and capital markets. Nicholas joined Baird in 1996, became a Director in 1998, a Managing Director in 2003 and co-head of European investment banking in 2004. He has wide experience in company sales and acquisitions, public offers, bid defences and capital raisings. Nicholas focuses on consumer and industrial mergers and acquisitions, working with both North American and European clients.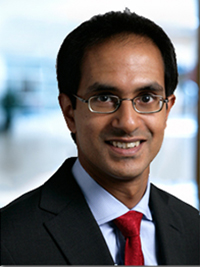 Tahs Siddique
Director
Tahseen Siddique joined Baird in 2005. He is responsible for M&A research across Baird's sector verticals, providing content based research to corporate and private equity clients. Tahseen has worked on over 15 transactions across the UK, Germany, the Netherlands, Italy and Spain, advising on the sale of companies to European, North American and Asian buyers. Prior to joining Baird, he graduated with a B.Sc. in Economics from University College London (UCL) and completed an internship at UBS.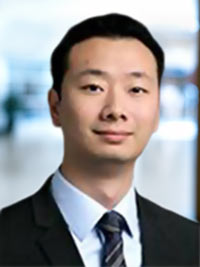 John Sun
Managing Director
John Sun is a Managing Director in Baird's European Technology and Services Investment Banking team. Prior to joining Baird in 2010, John was an Associate with Bank of America Merrill Lynch in the Multi-Industries Investment Banking team. John started his career as an Investment Banking Analyst at a Canadian investment bank in Toronto. John received his MBA from INSEAD.